Hard Charger Coffee
FAFO – Dark Roast
Regular price
Sale price
$20.00 USD
Unit price
per
Sale
Sold out
Fuck Around and Find Out... kinda speaks for itself
This coffee is a dark roast with a full flavor profile.
Dark like the minds of the people who drink their coffee black.
**Please note, if you want an espresso roast either select espresso grind or write a note at check out and I will roast these beans for an espresso roast.**
Origin: Papa New Guinea and Honduras
Flavor Profile: toffee, chocolate and almonds
Share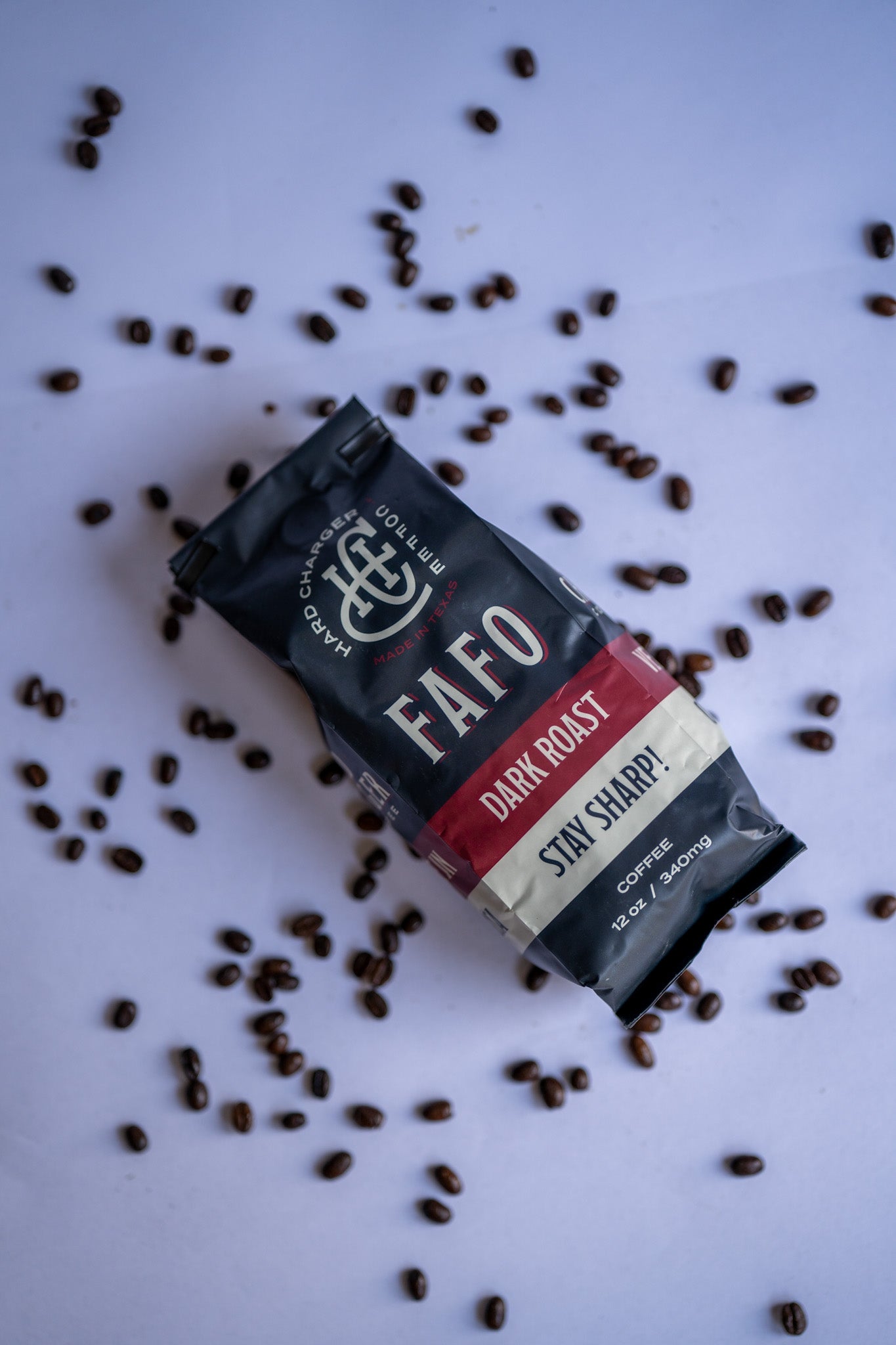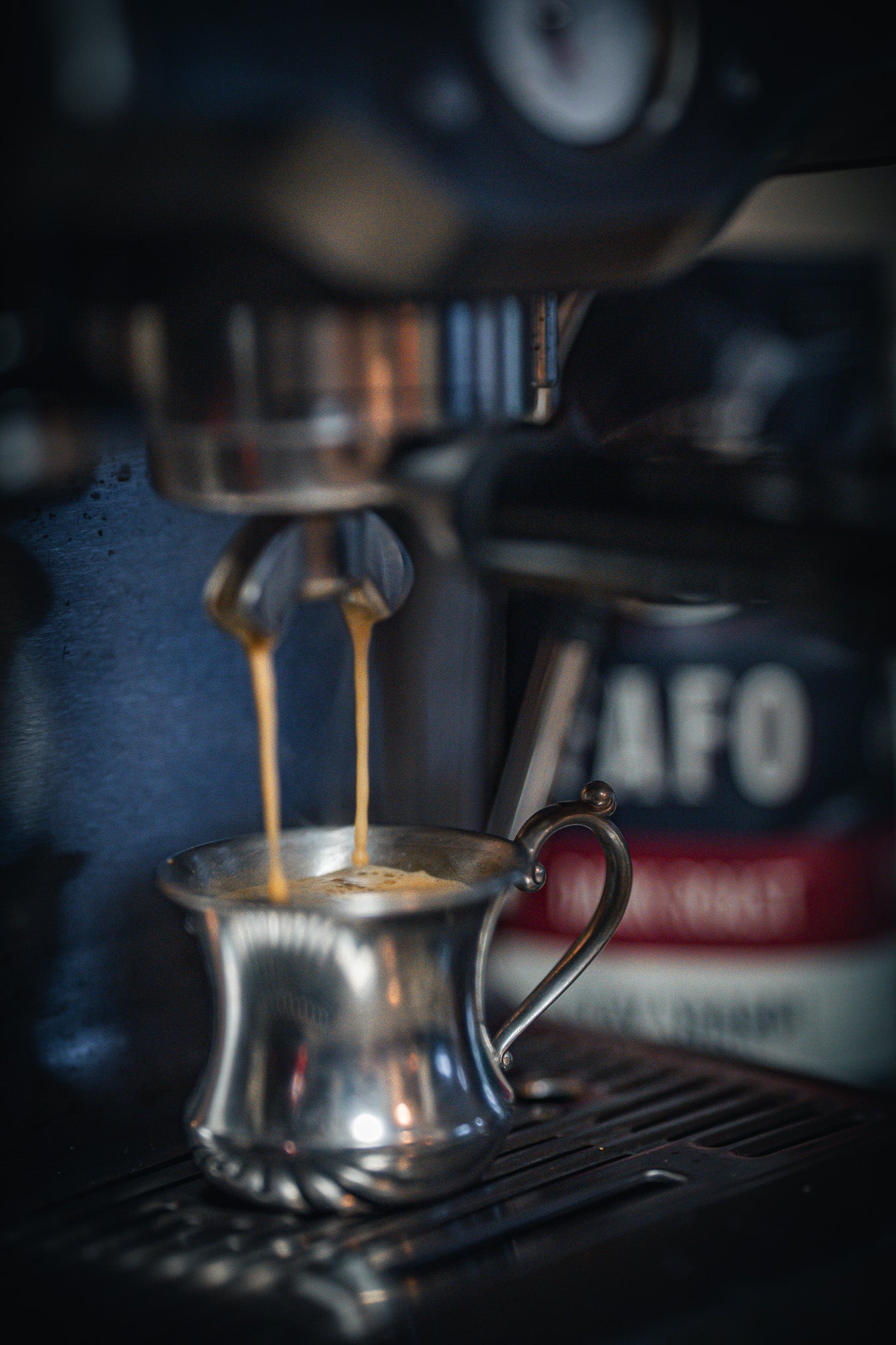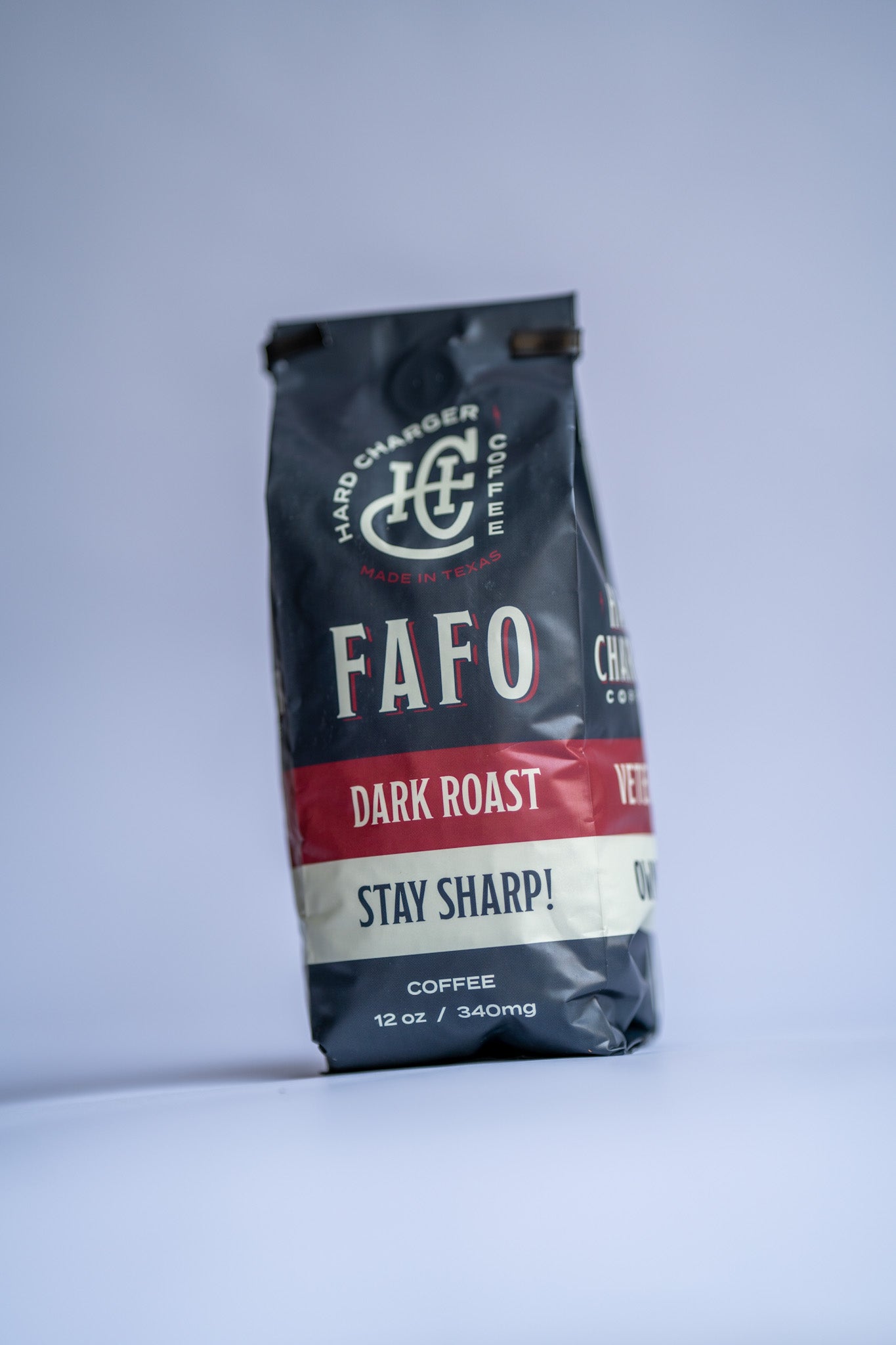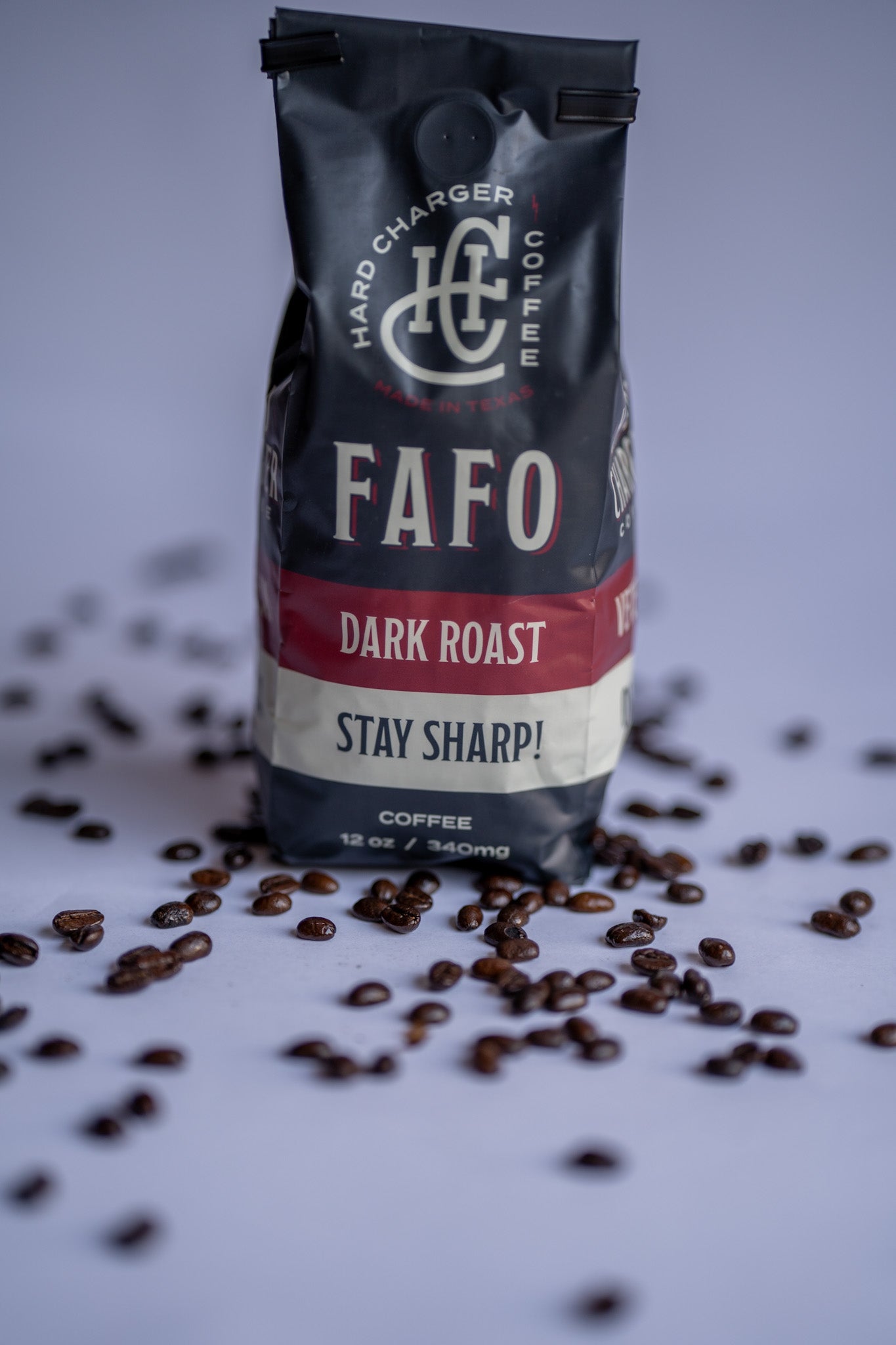 FAFO Beans
Love this darker roast coffee! I've learned to sit and sip and stay with my hot cup of coffee and not reheat ,to enjoy coffee as it should be!
Thank you Hard Charger. Love promoting you!
Bold & Delicious
This dark roast is smooth and flavorful. I use it to make cold brew and I have so enjoyed this cold cup of joe in my morning routine. 5 out of 5!
FAFO- Dark Roast YUM!!!
I'm glad I f**ked around and found out because I love this blend!! The dark roast has a very full, balanced chocolaty flavor. I love that I have the option to get it ground for my keurig!
Full-bodied and smooth - Perfect for my daily pour-over!
I usually lean toward a dark roast simply because I'm not a fan of the more acidic taste characteristic of light-roasted coffee beans. This dark roast is smooth, and since I prefer a pour-over in the morning (with a pad of salted butter and a dose of heavy cream), it makes for the smoothest, fullest flavor profile. After my first order, I found that my pour-over needed a more medium-coarse grind to avoid getting fine coffee "sediment" in my last sip. I reached out to Anna, and she took care of that request for me. Excellent service and delicious coffee. I'm a big fan of Hard Charger Coffee. Heck, I even bought two t-shirts!
Answer your customers' common questions
What if I dont know what type of roast I prefer?

When polled, most people voted for a medium roast. Its kinda of the best of both worlds and its straight up delicious. A dark roast is great for espresso or if you like to drink it black and love that roasty flavor. A light roast is great for the morning because it has a higher caffeine content, although it can be more acidic with the flavor profile.
Do you have K-cups?

Short answer: no

If you are a die hard K-cup user, grab one of the refillable k-cups and grab whichever bag you like. At checkout select the option for K-cup/french roast and you'll be good to go!
What's the best way to brew coffee?

There is no best way, it is whatever works for you! I use different methods in different situations ie; french press when camping but I use an espresso machine at home and a drip at work.